News & Article
03 Jul 2023
Pelindo Solusi Digital presents Port Digitalization Experience with Single System 4.0 at the 2023 Hannover Messe Exhibition
HANNOVER, GERMANY - Pelindo Solusi Digital and Pelindo are participating in the Hannover Messe 2023 exhibition by presenting the experience of Port Digitalization with Single System 4.0.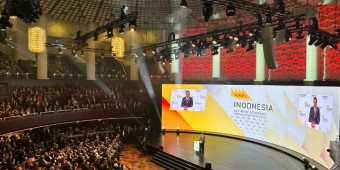 30 Nov 2022
For the Acceleration of Port Digitalization, ILCS Undertakes Market Expansion
JAKARTA - Market expansion is one of the company's ways to expand the business and improve services to customers, especially PT Integrasi Logistik Cipta Solusi (ILCS) to support the transformation of...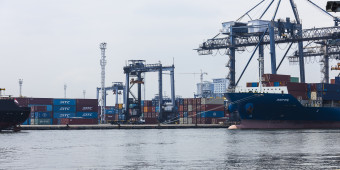 31 Oct 2022
Operational System Provision
Marking the beginning of support for IT services after the Pelindo merger, ILCS as an entity that focuses on IT services at the end of 2021 initiated the implementation of a Single System, including t...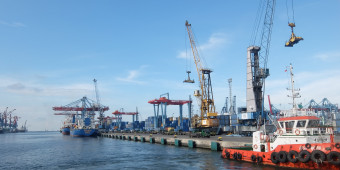 31 Oct 2022
ILCS position as IT Solution's Provider
ILCS one of Pelindo's subsidiaries which focuses on IT services on Port digitization services and Logistics was appointed as an IT Solution Provider within the Pelindo Group, on January 12 2022, thr...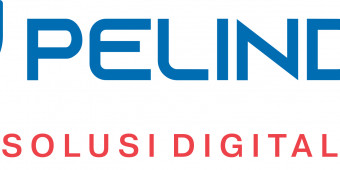 30 Jun 2022
One Tumbler, Life's Better
Thursday 30 June 2022, ILCS officially started the "One Tumbler, Life's Better" program in the office environment. The movement to reduce plastic waste is packaged in the CSR program or Environmental...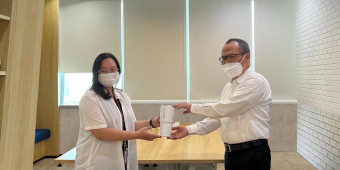 27 Apr 2022
Homecoming program with BUMN 2022
PT ILCS sent 2 buses for the community to Yogyakarta. The 2022 BUMN Joint Homecoming Program takes place at the Gelora Bungkaro Stadium, Jakarta.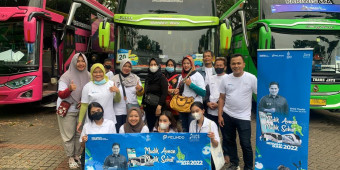 25 Apr 2022
Sharing Takjil During Ramadhan 2022
ILCS took advantage of the Ramadhan moment by sharing takjil for the area around the company, this activity was a CSR or Environmental Social Responsibility program aimed at the community around Tanju...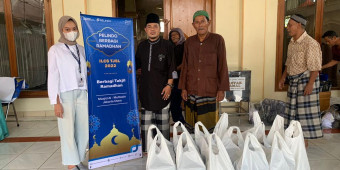 22 Apr 2022
ILCS conducts TJSL Joint Education activities at SMAN 77 Jakarta
Jakarta, 22 April 2022 - ILCS runs its Social and Environmental Responsibility (TJSL) program through distribution of assistance that focuses on the Education sector around the company's operational a...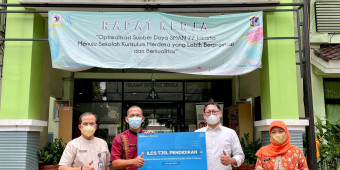 18 Apr 2022
Donations For The Oase Anak Bangsa Foundation
TJSL Ramadhan is PT ILCS's Environmental Social Responsibility which was held during Ramadan, on Monday 18 April 2022 PT ILCS provided financial assistance to orphans at the Oase Anak Bangsa Foundatio...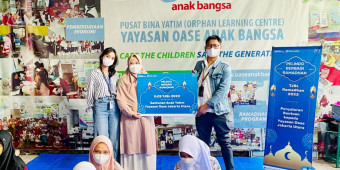 18 Apr 2022
Food Assistance in Papanggo Village
Monday, 18 April 2022 PT ILCS held a Ramadan TJSL by distributing 100 free basic necessities in Papanggo Village, Tanjung Priok, North Jakarta.