PT Integration Logistik Cipta Solusi or referred to as "ILCS" and "the Company", presents an Annual Report ending on December 31 of each current year containing information on financial performance and operating results based on the audit results of the Public Accounting Firm Financial Statements. This annual report also contains information containing projections, plans, strategies, and objectives which are not historical data statements that generally use words such as "believe", "expect", "anticipate", "estimate", "project" or similar words others, and can be categorized as forward-looking statements (forward-looking statement) according to the definition in the applicable provisions.
Pandemic Covid-19 that lasted more than two years have an impact to all business sectors, no exception PT ILCS. Several adaptation steps must also be taken so that performance of corporate still viable. However long experience in this industry has spurred the Company for continue to maintain a commitment to sustainable performance and value creation for stakeholders. The company seeks to strengthening and enhancing business through various strategic initiatives.
With concern on technology digitalization develop and innovation to the company's business strategy, PT ILCS trying to strengthen their performance in industry revolution era 4.0. Even more PT ILCS is IT Solution provider for Pelindo Group. Therefore, 2021 is our own moments for strengthening business with always provide the best quality service to customers also make continuous efforts to empowering the opportunities that exist in "the new normal business environment".
Download Report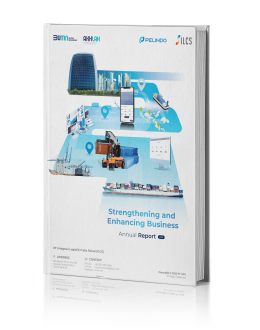 2020 Annual Report
25 Sep 2023
Download Report

2019 Annual Report
25 Sep 2023
Download Report

2018 Annual Report
25 Sep 2023
Download Report